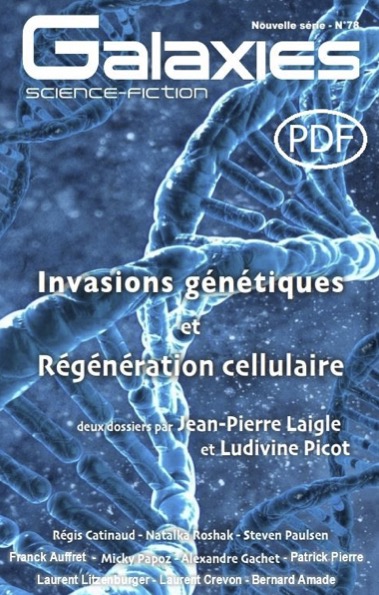 Every author knows the rush that comes from the unanticipated appearance of an acceptance letter in their inbox. Last month I got the next-level version: unexpected electronic copies of one of my fav French-language magazines, Galaxies SF, with my name on the cover!
Their July 2022 issue contains "La Recette du Bonheur," P-A Sicart's translation of "The Zest for Life," which first appeared in Future SF in English in 2019. This story has also appeared in Estonian and, I'm told, Chinese.
C'est ma deuxième parution en Galaxies. Un gros merci au traducteur!